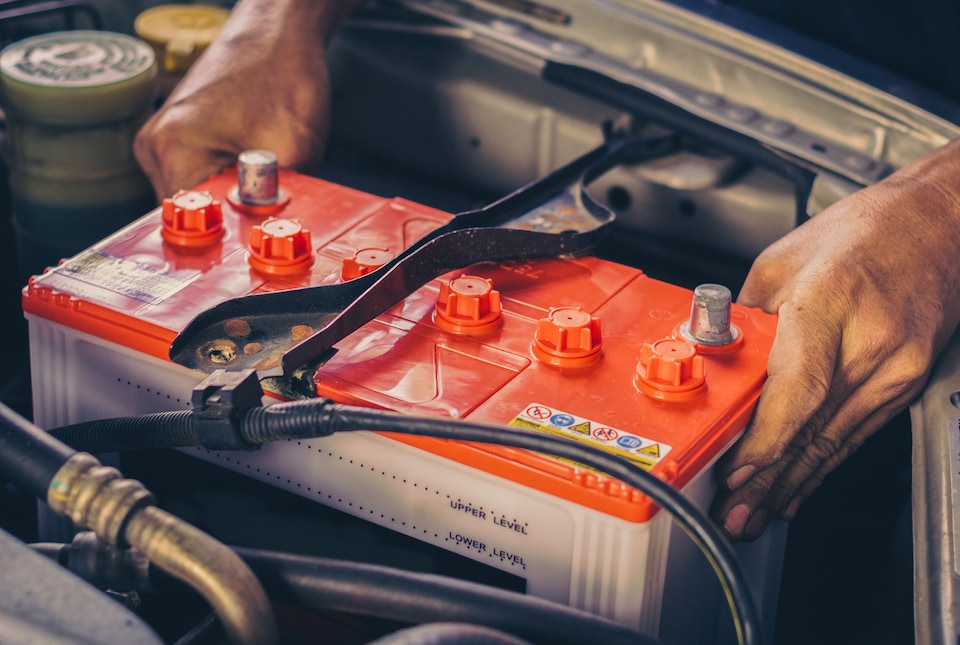 Get a New Battery at Buckeye Nissan
At Buckeye Nissan, we offer services to help drivers from Upper Arlington to Dublin, OH, at every turn. When your car seems to be getting weak, it might be time for a new battery. This is a maintenance service that many people forget about. However, having a weak battery can lead to a real headache. So, when it's time to buy a new car battery, let our professionals help you out.
Warning Signs of a Failing Battery
There are a few ways you can tell that it is time to replace your battery. The first and most prevalent factor is simply the age of your car. If you have used the same battery for five to seven years, it is most likely time to get a new one.
The age of your battery might not be the reason you need a replacement. Another way to identify this issue is to look at how much the car is driven. If you drive more than the average commuter in Columbus, OH, you are putting a lot of wear on your battery. This means that you might not get a full five to seven years and must replace the part earlier.
Finally, a major sign is when you start your vehicle up. When it gets harder and harder for your car to turn over, it is often the fault of a weak battery. As soon as you experience this problem, it's good to get your battery replaced quickly!
Working with Our Experts
When you come in for your new battery, the experts in our parts center have you covered. With years of experience and industry knowledge under their belts, you can be sure you are getting the right part every time. Just come in with some necessary information or fill out our online form, and we will get you taken care of right away.
Replace Your Battery Today at Buckeye Nissan
You can get your new battery at our Hilliard dealership, along with excellent care and service. We are looking forward to working with you. Just visit us today or call with any questions you may have about our parts center!
Hours
Monday

9:00 am - 8:00 pm

Tuesday

9:00 am - 8:00 pm

Wednesday

9:00 am - 8:00 pm

Thursday

9:00 am - 8:00 pm

Friday

9:00 am - 6:00 pm

Saturday

9:00 am - 6:00 pm

Sunday

Closed